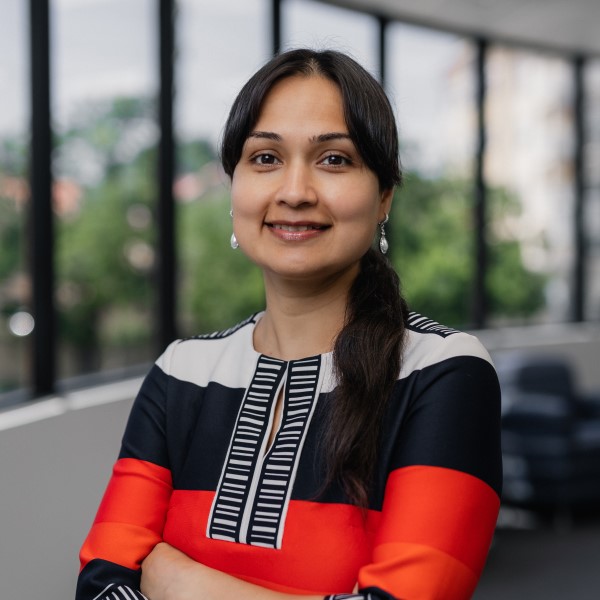 Vice President Strategic Operations
Delfi Krishna joined Immatics in Jan 2021 and is responsible for Strategic Operations.

Delfi has 10 years of biologics and 10 years of cell and gene therapy experience. During her Ph.D., she designed efficient and targeted retroviral and lentiviral vectors for gene delivery in human cells. After she completed her post doctorate, she worked at GlaxoSmithKline in biologics development. She led large matrix teams to deliver process, product strategy and regulatory submissions for several monoclonal antibodies, domain antibodies and antibody drug conjugates. She also executed strategies to reduce cost and increase speed and agility in all phases of biologics development from pre-clinical, through clinical proof of concept, launch and post launch. During her role in the cell and gene therapy organization she worked on both ex vivo autologous cell therapies across rare diseases and oncology and on in vivo AAV delivered gene therapies. She worked with the executive leadership team to build a 250 people organization, design 3-5-year business strategy and mentor talent.

Delfi holds a Bachelors In Chemical Engineering from Indian Institute of Technology and a Ph.D. in Chemical and Biomolecular Engineering from Georgia Institute of Technology.
Back