Engineered Adoptive Cell Therapies
ACTengine®
Our proprietary manufacturing process is designed to expand and engineer T cells within one week, followed by an recently implemented expedited quality control testing of one week. This allows us to shorten the turnaround time and to provide the cell products to patients faster. The process is as follows: Patients eligible for clinical trials with ACTengine® product candidates have a portion of their white blood cells collected using a well-established process called leukapheresis, a procedure in which a fraction of the white blood cells of a patient is extracted from their peripheral blood. These white blood cells are transferred to a manufacturing facility where peripheral blood mononuclear cells ("PBMCs"), which are a subset of white blood cells, are isolated from the leukapheresis product. PBMCs or a selected subset of T cells (e.g. CD8+ T cells) is the starting point of the ACTengine® manufacturing process.
T cells contained within PBMCs are activated and subsequently mixed with a lentiviral vector which introduces the genes encoding the target specific TCR into the T cells. These genetically engineered T cells are expanded in the presence of a cytokine mixture. The ex vivo expanded T cells are concentrated and frozen before undergoing quality control release testing. The resulting cell product can be stored frozen long-term until the patient is ready to receive the infusion.
Manufacturing
Enhancements
Our proprietary ACTengine® manufacturing process is  generating TCR-T cells that have been shown to achieve a high rate of objective responses, infiltrate the patient's tumor and function in a challenging solid tumor microenvironment. We have implemented several manufacturing enhancements in our IMA203 Phase 1b trial (including monocyte depletion) that enhanced key features of the cell product and has potentially contributed to improved clinical outcome. Manufacturing improvements were focused on robustness, quality, and speed of product release and we continue to implement minor improvements to prepare for pivotal trials and potential commercialization.

All clinical T cell products are currently manufactured by our employees through a collaboration with the Evelyn H. Griffin Stem Cell Therapeutics Research Laboratory at UTHealth ("UTH") McGovern Medical School in Houston, Texas that provides us exclusive access to three cGMP manufacturing suites and support areas for the manufacturing of our cell products.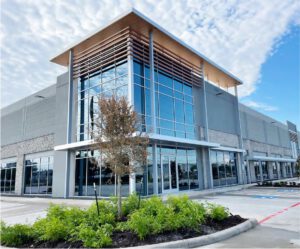 To scale our cell therapies for pivotal trials and initial commercial manufacturing, we have started the construction of a state-of-the-art 100,000 square foot research and commercial GMP manufacturing facility in the metropolitan area of Houston, Texas.
The facility is intended to manufacture our IMA203 products as well as other future autologous and allogeneic cell therapy product candidates for early-stage and registration-directed clinical trials as well as for commercial supply. The facility is designed for flexibility and can be expanded in a modular fashion. The GMP manufacturing facility is expected to be operational in 2024.
TCER®
A TCER® consists of three distinct elements: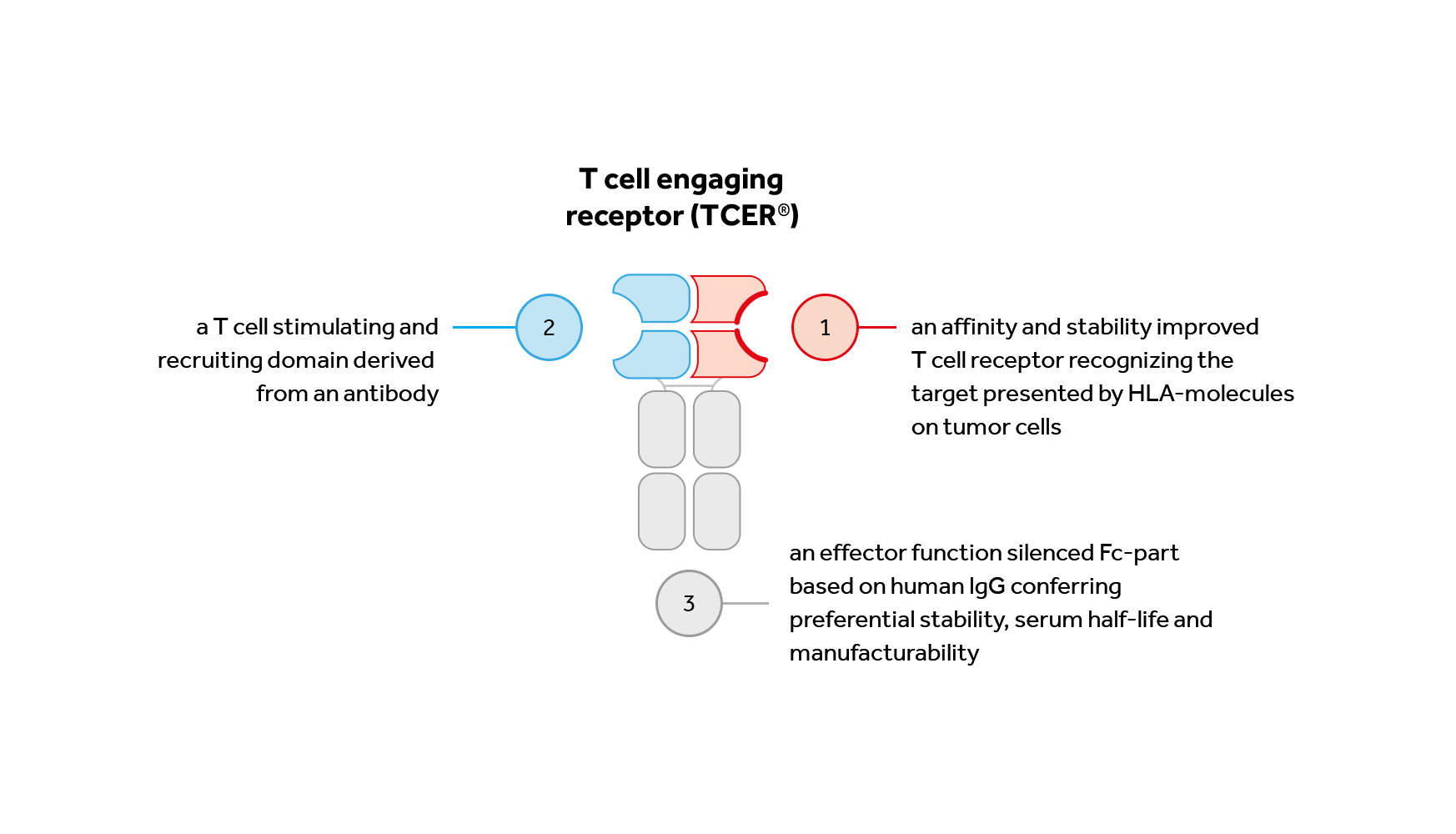 Immatics' TCER® molecules are expressed in mammalian CHO cells and can be produced and purified utilizing established processes with titers comparable to antibody-based biologics.
The TCER® architecture was proven to be superior to other scaffolds Immatics tested in terms of preclinical efficacy, stability and physio-chemical properties, so called "developability". The TCER® protein can be purified using common chromatographic techniques and size-exclusion-chromatography, facilitating the cGMP-compliant manufacturing in established facilities.
The manufacturing development phase of a TCER® compound includes cell line development, upstream and downstream process development,formulation development, development of suitable analytical methods for testing and release, cGMP production, fill and finish, storage and stability testing.