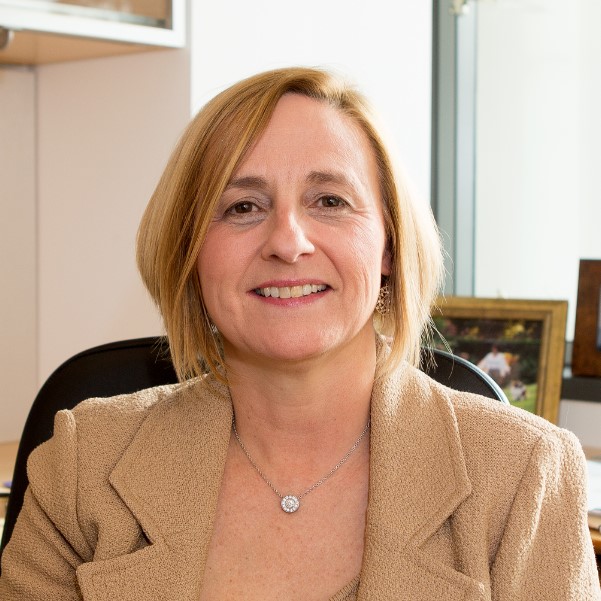 Co-Chair
Stanford University US
Crystal Mackall joined the Immatics Scientific Advisory Board as Co-Chair in 2020.
Crystal Mackall is the Ernest and Amelia Gallo Family Professor of Pediatrics and Medicine at Stanford University. She serves as Founding Director of the Stanford Center for Cancer Cell Therapy, Associate Director of Stanford Cancer Institute, Director of the Parker Institute for Cancer Immunotherapy at Stanford, and Co-Executive Director of Stanford Laboratory for Cell & Gene Medicine.
During a 27-year tenure culminating as Chief of the Pediatric Oncology Branch, NCI, and now at Stanford, Crystal Mackall has led an internationally recognized translational research program. Her work is credited with defining the major pathways of T cell homeostasis and she has conducted numerous first-in-human and first-in-child clinical trials spanning dendritic cell vaccines, cytokines, and adoptive immunotherapy using NK cells and genetically modified T cells. Her group was among the first to demonstrate impressive activity of CD19-CAR in pediatric leukemia, developed a novel CD22-CAR that demonstrates impressive activity and has identified major pathways of resistance to CAR therapies.
Crystal has published over 185 manuscripts and serves in numerous national leadership positions, including Chair of the NCI Pediatric Cancer Immunotherapy Trial Network, and co-Leader of the St. Baldrick's-StandUp2Cancer Pediatric Dream Team. She is Board Certified in Pediatrics, Pediatric Hematology-Oncology and Internal Medicine.
Back