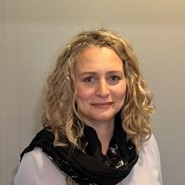 Lana Pilja
Senior Director Clinical Operations
Lana Pilja joined Immatics in April 2022 and is responsible for Clinical Operations activities in the United States including relevant clinical trials.

Since moving to the USA twenty years ago, Lana has been working in pre-clinical and clinical setting. Lana's experience in clinical operations has been for the last 15 years in different therapeutic fields, including oncology, rare disease, ophthalmology and vaccines for infectious diseases. In the last past couple of years, her main focus has been in oncology managing global Phase I-III studies with a support of global cross-functional teams. Lana has strong experience in managing pediatric oncology clinical trials as well.

Lana Pilja is a Veterinary Technologist by training with a Graduate Certificate in Clinical Investigation from Boston University.
Back